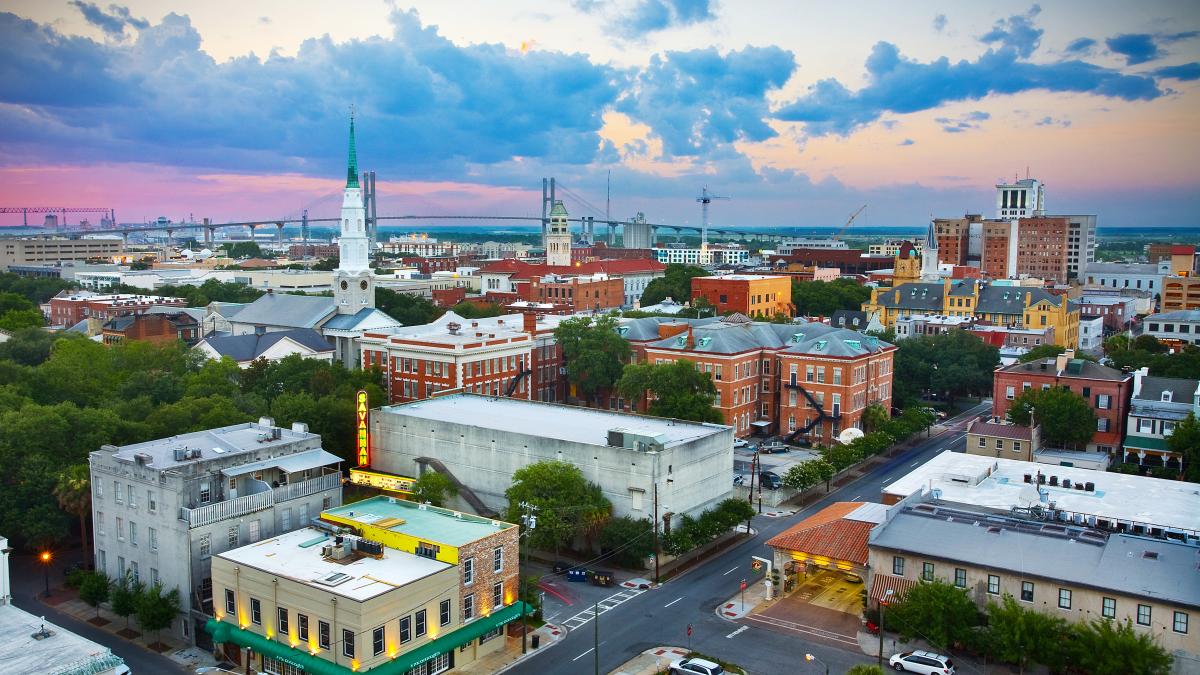 The 2018 Georgia Political Science Association's annual meeting in Savannah, Nov. 8-10, marks the 50th anniversary of the organization, emerging immediately following the Civil Rights Movement in the 1960s that continues to be fought 50 years later. The country, much like the organization, has undergone many transformations over the last half century, experiencing seismic shifts in leadership and policy, both foreign and domestic. How have these changes affected society and to what extent can history inform our present? How have the last 50 years shaped the current political climate that has emerged following the 2016 election? What does the future hold, in both the foreign and domestic realms, in a post-Trump world?
Conference Program
The GPSA 2018 Fall conference program (updated Nov. 6. 2018)  is available for download as a PDF file. Also note that as of last year GPSA stopped printing programs and moved the program to Guidebook. Please go to https://guidebook.com/g/gpsa2018 on your iOS or Android device and tap the "Download" button to download the free app. Open Guidebook and you can find our "2018 GPSA Annual Meeting" guide.
Conference Registration

Online payment and check by mail registration is now available. Rates for online payment (via PayPal) are $90 for faculty/non students, $45 for retirees, and $25 for graduate and undergraduate students. To pay by check, registration fees are $115 for faculty/non students, $70 for retirees, and $50 for graduate and undergraduate students. Completion of online registration form is required even if paying by check. Participants must register by Oct. 25 to secure a printed name tag. Participants registering after Oct. 25 will be given a blank tag to handwrite their name at registration. Registration fees also increase after Oct. 25.
Conference Proposals
In addition to the broader national and global perspective, Georgia serves as an interesting case for study given its political history. Therefore, this year's conference also asks how has Georgia evolved in the last half century and what does it mean for the upcoming statewide elections in November? Will the "blue wave" sweep across the state or will Georgia remain a strong, Republican enclave? We invite scholars of all methodological persuasions and subfields to submit paper and panel proposals that relate to the broad themes and questions informed by American political development and other related topics. Read more .
Student Poster Sessions
The Georgia Political Science Association is now accepting proposals for a special session dedicated to student scholarship during the 2018 annual meeting. Work from both undergraduate and graduate students will be considered.
The GPSA annual meeting provides students the opportunity to showcase their hard work while networking with a diverse group of political scientists and public administrators from across the state. Furthermore, the conference experience can play an integral part in their professional development as it offers the opportunity build their confidence in their research and ability to communicate their ideas. Read more.
Pajari Undergraduate Research Panel
The GPSA Pajari Award is awarded annually to the best undergraduate paper presented by an undergraduate student as part of the Pajari Undergraduate Research Panel at the annual conference. In order to be chosen for the Pajari Undergraduate Research Panel, Professors must nominate undergraduate students for inclusion on the panel. Students may not self-nominate.  Group papers are acceptable; however, faculty members may not be co-authors. Nominations should be sent by a Political Science faculty member to the GPSA Immediate Past President who chairs the Pajari Committee. Read more.
Teaching and Learning Pannel
This year's Teaching and Learning Panel will focus on democratic accountability and understanding the power dynamics between the branches of government. Specifically, how do our professors successfully communicate the relationship between the branches of government and the power struggle that exists between them during time of divided and unified government?  How and will Congress limit the powers of the president if there is a party change following the 2018 mid-year elections?  What are the implications of these changes? How can we protect the integrity of the judicial branch? How can we balance the rule of law with justice and democracy? Read More
Accommodations
Hotel room registration is now available at the DoubleTree by Hilton Hotel Savannah Historic District at the GPSA group rate. The group rate is available until Oct. 8.